Before heading out on a boat trip, it's always wise to leave a float plan with someone you trust---especially for longer trips. A float plan, such as the sample shown here, provides information about where and when you are boating.
What Information Should a Float Plan Contain?
A Float Plan should be filled out before departing on your trip. Leave it with someone who you can rely on to notify the proper authorities should you not return at the planned time.
Name, description and information about owner/operator
Vessel information: size, type, color, engine etc.
Safety equipment on board
Trip details : departure date, return date, destination, proposed route, stops along the way etc.
Name, description and info of passengers
What Information Should a Float Plan Contain?
Download the float plan and pre-departure checklist.
Filing A Float Plan
Fill one out and leave it with a family member, friend or local marina before leaving the dock. If you get caught in a storm or run into an emergency situation, having a float plan filed with a responsible party could save your life.
At the very least, you should always let a family member, friend or marina know where you are planning to boat and when you expect to arrive home. If you don't arrive when expected, they can then contact the authorities who can then check to make sure you are not in danger.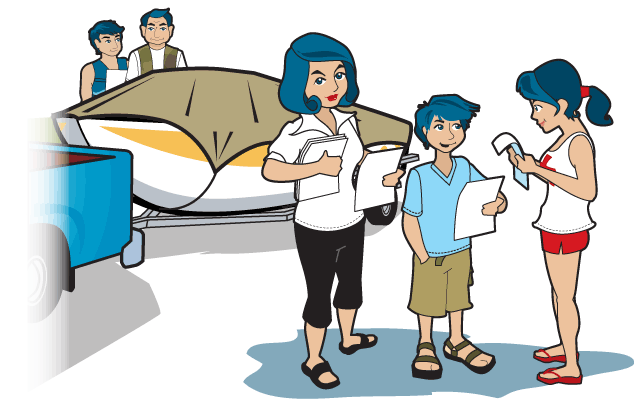 Contact a friend or family member and let them know what your plans are by filling out a float plan.