U.S. Coast Guard Approved
When you save as many lives and patrol as much coastline as the USCG you learn a thing or two about navigation. In co-operation with the USCG, BOATERexam.com® is trying to make the waters that much safer by offering an absolutely free study guide covering one of the most misunderstood nautical theories. In short, don't worry, this study guide will NOT point you in the wrong direction.
Relax in your captain's chair as the animated videos guide you.
There's no mystery HOW TO NAVIGATE THIS STUDY GUIDE. Sit back and take it all in. Each and every page of the study guide features a short movie with incredibly detailed animations and engaging narration. Unhook the moorings and get underway!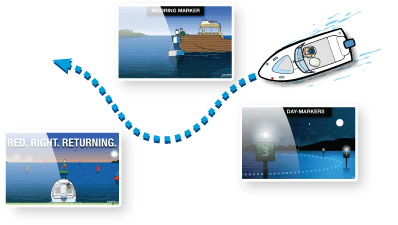 From the
basics… Port / Starboard / Stern?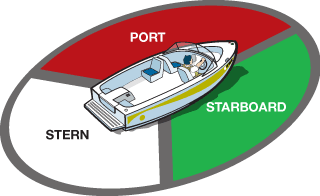 to buoys & markers… What to do and where to go.

to docking & anchoring. Safely and confidently.

You control the experience.
Maybe you're not a movie lover, or maybe you're saving your data plan, YOU'RE AT THE WHEEL. Drop anchor on the videos and read along (and turn them back on just as easily). Each page is complimented with incredibly detailed illustrations, charts and definitions that make reading along a sailor's delight. Pick your path and start now!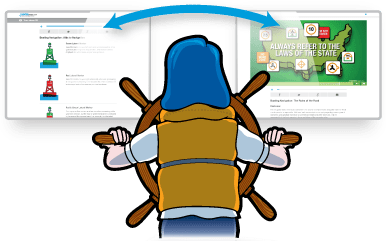 This study guide is all thumbs. And it's click-friendly too!
From smartphone to desktop, this study guide was designed to be SEAWORTHY AT ANY SIZE. Whether you take the study guide on your mobile, tablet, desktop, or take a turn with each, you'll find safe harbour on any device. Get clicking, thumbing and tapping today.